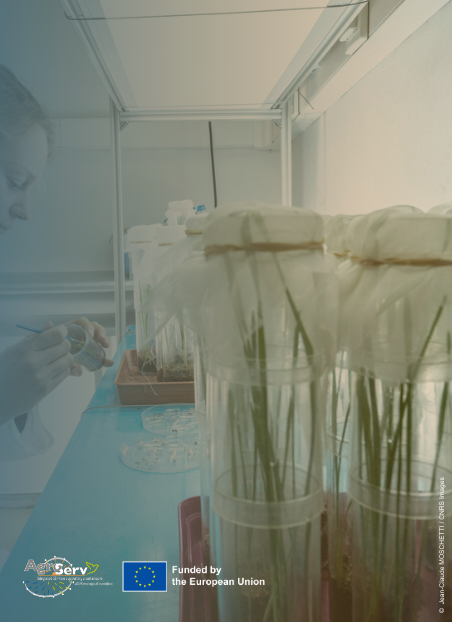 Scientific Publications
You are a researcher and you have been granted access to the AgroServ services as part of your research? You are required to acknowledge the support of the AgroServ project (infrastructures & data).
Peer-reviewed communications
➢ Your work has been selected to be:
- published in a peer-reviewed journal,
- published in edited volumes, books, or reports,
- communicated during conferences or patent announcements, etc.
➢ As soon as your publication is accepted, you must:
- Notify the AgroServ communications officer and make sure to include them in the exchanges from the early stages of drafting press releases and communication supports, and this for coordination purposes.

Popular / General communications
➢ Your work has been: - covered by the press or was featured in the media, etc.
➢ As soon as the article or interview is published: - Share with us the link and a news brief.